Bubble Trouble

by David Wareing
I
n an aquarium far far away, comes...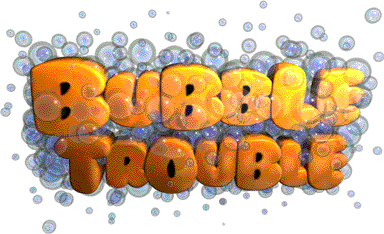 Designed by Alex Metcalf (creator of "Maniac") and David Wareing ("Swoop"), Ambrosia's newest game
Bubble Trouble
is a challenging arcade game for kiddies and older kiddies alike. Taking from traditional arcade games, but adding a twist of its own, Bubble Trouble promises to be entertaining for kids of all ages.

Trapped inside an underwater maze, our hero "Blinky" must fend off the nefarious Denizens of the Deep while collecting treasure and earning Big Points. The Bad Guys include sneaky sharks, shocking eels, piranhas and other hungry creatures who regard Blinky as a McFlounder.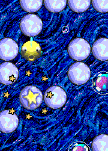 Bubble Trouble will soon be available on a Macintosh compatible computer near you. It will require a monitor capable of displaying 640x480 pixels and will run on 68K machines and PowerMacs alike.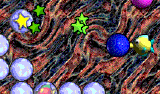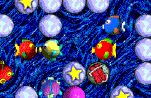 Look for Bubble Trouble later on this year at your favorite Internet fishin' hole.